Professional Outdoor
 Lighting Installers
Our Outdoor Lighting division works closely with the homeowner to achieve desired lighting effects for their Home, Patios & Landscapes.
Outdoor lighting can be both functional and aesthetic. It's an art to understand how much light to place on a house or determine where the focal points are. Our experts are there to assist you every step of the way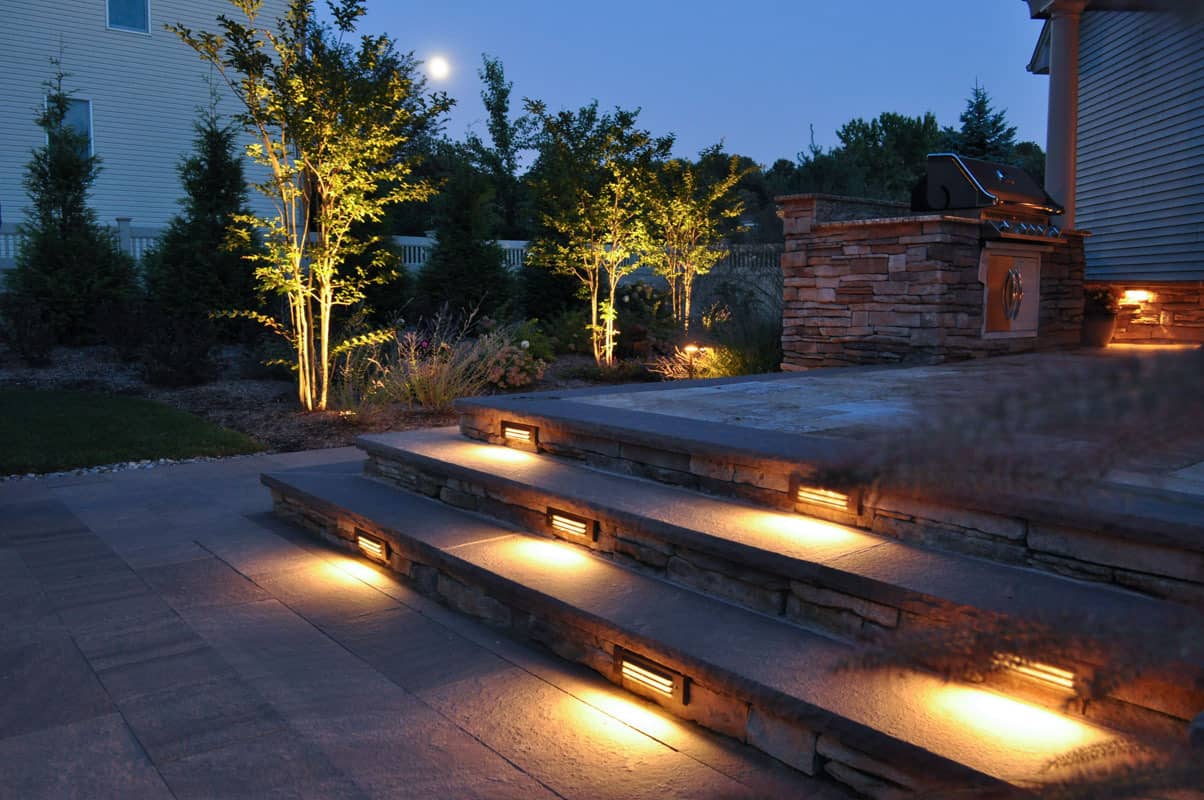 Consultation
➊ A professional consultant will meet with you at your home and discuss different lighting options & pricing. Evaluation & Measurements will taken so that we can provide you with a Free Quote based on your budget.
Lighting Design
➋ Our Lighting Designs include a basic drawing, materials list, installation plan & a cost estimate. You can also choose to purchase a 3D Rendering that will show you exactly what your home or landscape will look like before you commit.
Pro Installation
➊ Regardless of which package you choose, you can be assured that you will get the best installation process in the San Antonio Area. All of our wiring goes in conduit, pro waterproof connectors, junction boxes and much more!
Light System Tuning
➊ Your Designer will come back to your home once the sun goes down to adjust all of your lighting to ensure that everything looks great and operating as it should. We also inspect each fixture and will do a walk-through with you.
Outdoor Lighting Services
Outdoor Lighting Design
Deluxe has the best Landscape Lighting Designers in the South Texas area. We know how to Design the Best Lighting for your Home & Budget. We can provide you with basic 2D Lighting Designs or 3D Renderings for a more realistic feel that will allow you to visualize what your Outdoors will look like before you commit.
Structure & Landscape Lighting
SA Landscaping also has Professional Installers that will meet the highest standards in the San Antonio area. We have a Top of the Line Process when it comes to Installation. Our teams will keep your property clean and will make sure that everything is installed correctly without damaging anything else on your property.
Installation Warranty
We only use the best products and the best installation process in town. That's why we back it up with the best warranty in the San Antonio & surrounding areas. We will show you how to control your lights and will be there to answer any questions that you may have. Contact us today.
We would love to be involved in your next Landscape or Lighting Project
Reach Us By E-Mail
Contact@SA-Landscapes.com
Visit Us at our Office
8026 Vantage Dr. #130C
San Antonio, TX 78230