Do you really need a

Design?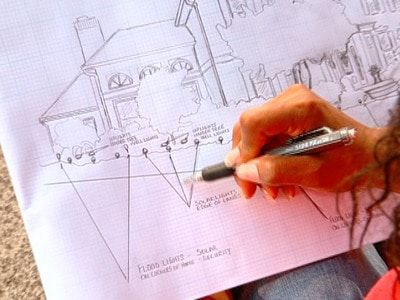 It depends. If you are simply adding to your existing design, than you probably don't need one. Although by getting a 3D Area Design, not only will you be able to visual and customize what your project will look like but you will be able to get 2-3 Quotes and compare apple to apples. Making sure that every bid matches the same exact type of work.
But, if you are starting from scratch or are thinking about doing a Landscape Transformation, than a Pro-Design is exactly what you need to get before you do anything else.
The 1st Step is to set up a Free Consultation with one of our Experts. He will help choose a Landscape Theme & will listen to your ideas and will share his/her expertise with you in order to start the Design.
Our Designs will help you with the following:
✓ Envision what your Project will look like
✓ Decide on the Specifics, like size, materials etc.
✓ Get Accurate Quotes on the same exact project
✓ Faster HOA Approvals
We provided the following Design Services for the San Antonio Area
We would love to be involved in your next Landscape or Lighting Project
Reach Us By E-Mail
Contact@SA-Landscapes.com
Visit Us at our Office
8026 Vantage Dr. #130C
San Antonio, TX 78230