Landscape Design Styles
The first step when considering installing new Landscaping is to choose a style to create the best design that will fit the personality & lifestyle of you and your family!
San Antonio Weather lends itself to letting us install various Landscapes Themes, from Tropical Landscapes to Asian Style Landscapes. Let San Antonio Landscaping Services help you Design & Install Professional High-Quality Landscaping that you will endure for many years!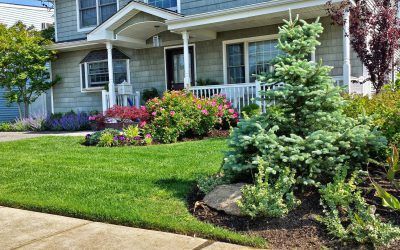 Traditional Style
This type of Landscaping Design is also known as the Classic Look. This is the right style if you like the traditional White Picket Fence, clean & trimmed lawn, and a few planters constructed out of Garden Blocks. Simple, basic but with a few added features can give you that wonderful home feeling.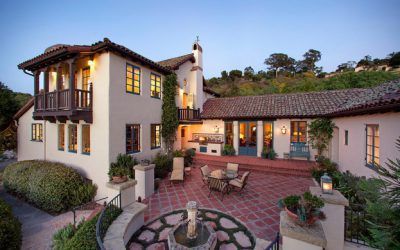 Spanish Courtyards
Spanish Style Landscape Designs originated in Spain and are very popular in hot & dry climates. This potent landscape type utilizes the separation of spaces & rooms with Walls, Gardens, Patios & Courtyards. You will usually find the incorporation of Fountains & Terraces with elegant views.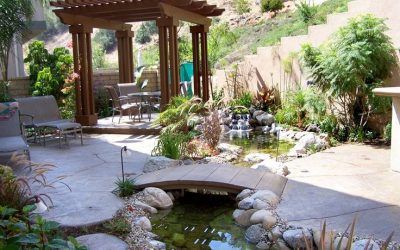 Asian Gardens
Traditional Asian Gardens are designed to install a sense of peace and balance. The most important part of the Asian Garden is nature & the natural elements. The four basic materials used are plants, rocks, and water ornaments. This Landscape Style will help bring a proper balance to your life.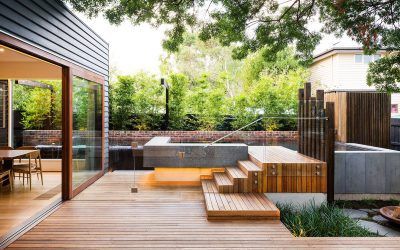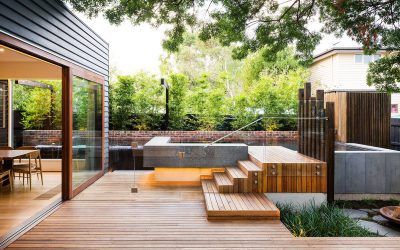 Contemporary
Modern Landscape Designs are known to be sophisticated and aesthetically pleasing. Usually, these styles are mainly constructed out of clean lines utilizing concrete & wooden hardscapes, which include Patios, Structures & Walls. Shrubbery & Plants are kept bare, with a focus on shapes & neutral colors.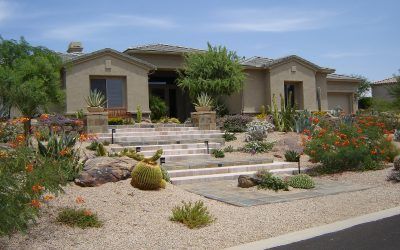 Southwestern
The Southwest Style Landscapes are perfect for dry and hot climate areas. It's a great way to implement beautiful, low-maintenance, and water-saving landscapes. This style comes from the Native American & Spanish details that introduce colorful structures and materials.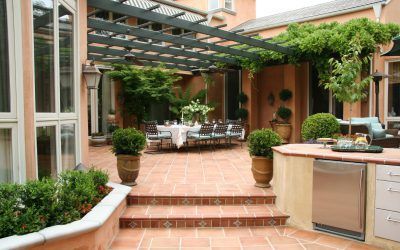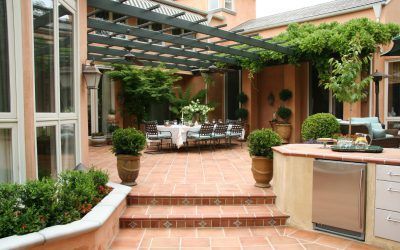 Mediterranean Style
If you are looking for an elegant style inspired by the Coastal areas of Italy & France, then this is it. You will need fountains, columns, and stone planters. Plus, cypress trees, colorful plants & ornamental grasses will create a sense of relaxation. It should make you feel like you are in a different world.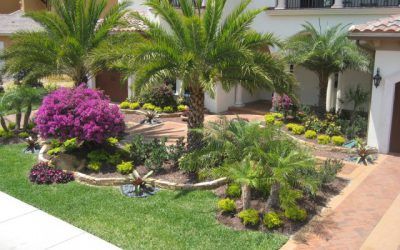 Tropical Style
Almost everyone can recognize this type of design, including tropical plants, Palm Trees, and a beautiful array of colors. This is the perfect way to create a lovely paradise on your property. We can install a beautiful Palapa-style Patio Cover, Gardens & Seating areas that you can enjoy year-round.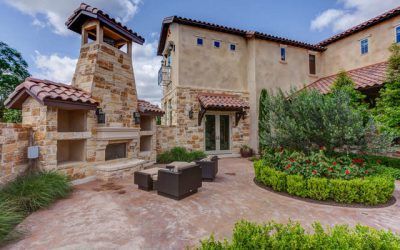 Tuscan / Italian Styles
The Tuscany Landscapes have been well-known for many years for their jaw-dropping designs. They include the best Stonework on their Walls, Patios & Structures. Construct a beautiful oasis that will impress your friends and family with the help of centuries of a well know style in your backyard.
COMBINING STYLES
Some of the best Landscape Designs incorporate 1 or more of the above Styles. San Antonio Landscaping is the expert in designing new landscapes with the customer's vision while using our expertise to create dreams that come to life. If you live in San Antonio or Surrounding Areas, schedule a Free Consultation with one of our experts today and turn your home into the next Oasis that will fit your personality while building value.